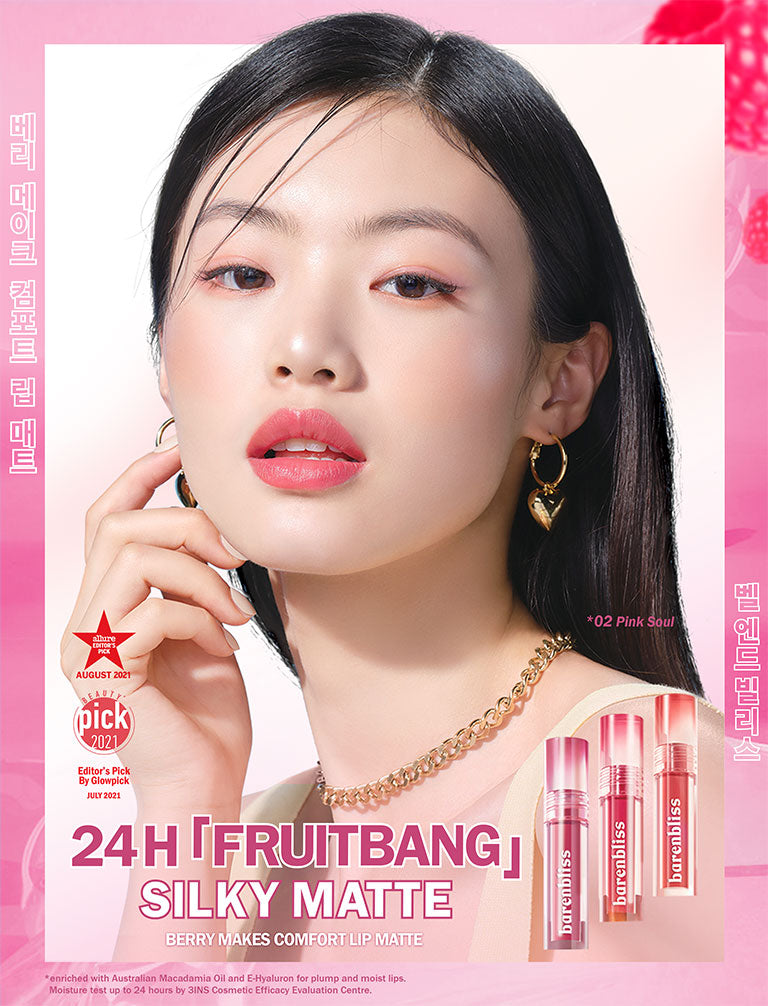 BARENBLISS
BARENBLISS 「벨 엔드 빌리스」

AN AWARDS-WINNING FUN AND JOYFUL K-BEAUTY BRAND FOR EVERYONE.
COMPLETE YOUR REAL KOREAN GIRL'S LOOK AND GO WHERE YOUR HEARTBEATS!
Barenbliss debuts as latest guilt-free Korean beauty brand
barenbliss, founded by highly-acclaimed makeup artist, Kim Jina, is the latest name in the Korean beauty space with makeup products that accentuate the fun, bright and youthful beauty in young people around the world.

Bare Essentials
We only add natural and technological ingredients that have been certified by laboratory. We believe that scientific formulas have the power to change the skin.
No Harm
Based on the stringent global cosmetics standards and EWG safety ingredient certification, we have banned more than 2,000 irritating ingredients that are harmful to the skin.
Bliss Moments
Memorable beauty experience comes from the constant innovation. Earnestly crafted fragrance, texture, and appearance are activating your whole senses for pleasure and satisfaction from the inside out.